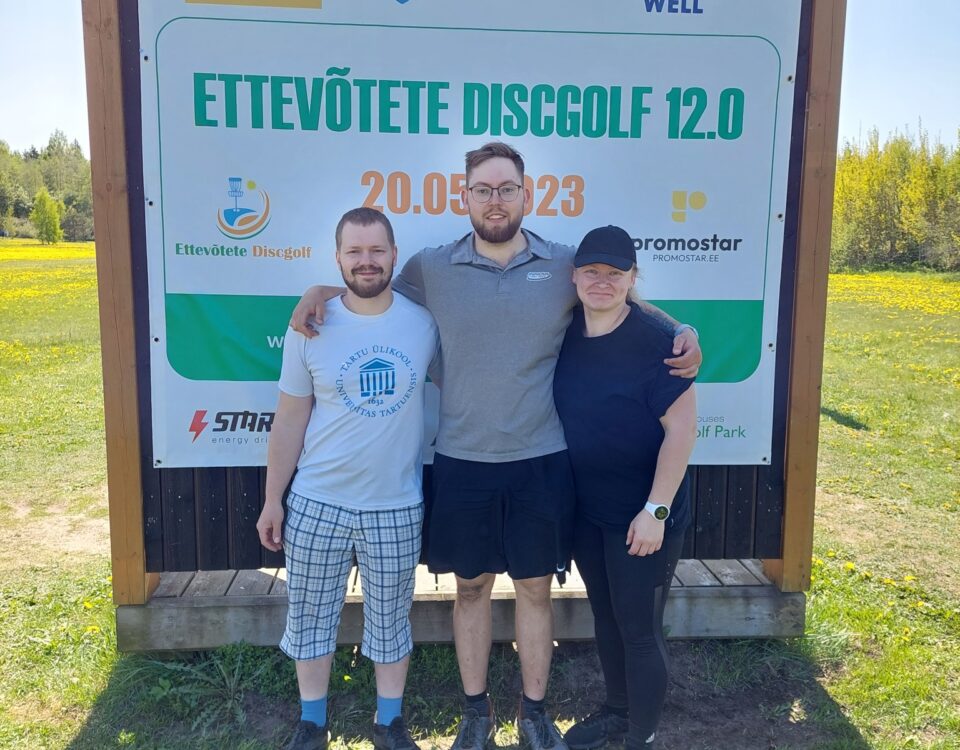 First Foray into Disc Golf
In September last year, TBD Pharmatech plunged into the unfamiliar world of disc golf. Our debut team – Sander Kotkas, Jürgen Vahter, and Merle Muruvee – represented us at Ettevõtete Discgolf 10.0. We secured the 14th place among 50 competitive teams. In the individual putting competition, Sander emerged as a close second out of 80 participants.
Embracing Teamwork
The event highlighted the importance of teamwork in our company. As a team, we learned to navigate unchartered waters. We thrived in this high-pressure environment, just like our everyday work at TBD Pharmatech. This experience strengthened our bonds and made us a more cohesive team.
Round Two: The Comeback
Fast forward to May 20th, 2023, we returned to the disc golf course. This time, our aim was clear: to improve our standing and showcase our growth as a team. Representing different departments, Sander from Manufacturing, Merle from QC, and Jürgen from RnD were ready to play.
Teamwork Leads to Triumph
Against 42 competing teams, we secured the 5th place. It was a significant improvement, a testament to our consistent dedication and teamwork. Jürgen also made us proud by securing third place in the individual putting competition.
Teamwork: More Than Just a Word
Participating in disc golf is about more than just winning. It's an opportunity to enhance teamwork. It allows us to learn, grow, and succeed together, strengthening our relationships outside the workplace.
The Journey Ahead
Our journey in disc golf reflects our ethos at TBD Pharmatech: embracing challenges, constant improvement, and valuing teamwork. We are excited for future challenges and are committed to reaching new heights through teamwork.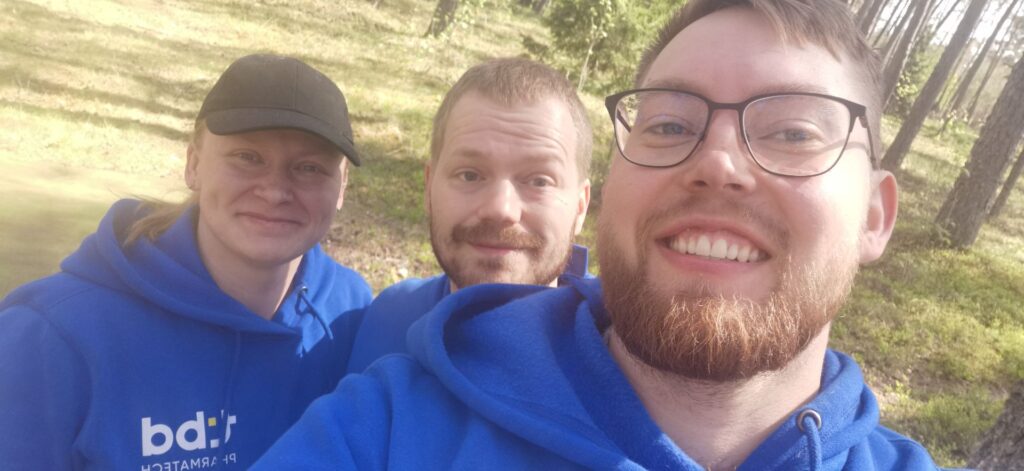 Leave a reply