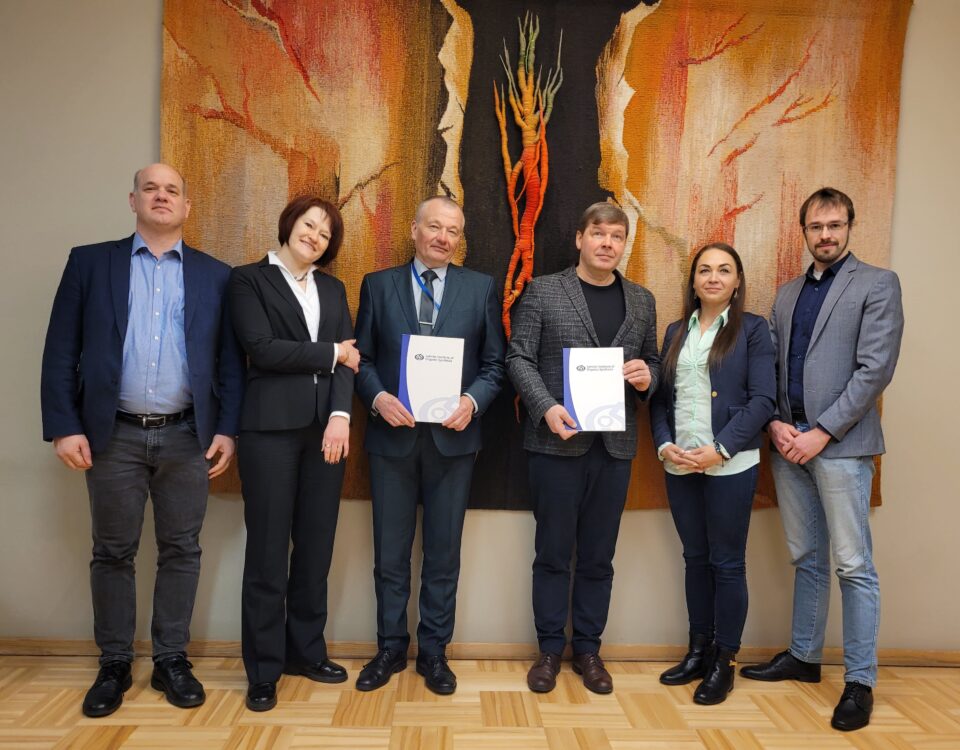 On 21st February 2023, the Latvian Institute of Organic Synthesis (LIOS) and TBD Pharmatech signed the Memorandum of Understanding to strengthen the drug manufacturing performance of the Baltic region.
The alliance will perform joint projects for manufacturing technology development and the production of active pharmaceutical ingredients (APIs). It will also support and promote new trends in API manufacturing such as the introduction of green technologies and advanced safety aspects.
"Memorandum of understanding with TBD Pharmatech is a very important step forward for LIOS to become an integral part of the API technologies development ecosystem by linking our research capacities to an experienced GMP manufacturer. It is an important advancement to consolidate the expertise of API manufacturing in the Baltic region, thus making all the involved parties more competitive" says Dr. Osvalds Pugovics, director of LIOS.
Dr. Andrus Tasa, the Chairman of the Board at TBD Pharmatech added: "It is important that we can complement each other's capabilities. In doing so, we will leverage the visibility of API manufacturing in the Baltic region and become more attractive to our business partners."
LIOS is the leading drug discovery and development centre in the Baltic region with a strong focus on collaboration with industry. As a part of drug development process, LIOS develops manufacturing technologies for both original drugs and generics. This includes route scouting, upscale, and non-GMP kg scale synthesis. The next logical step for the further advancement of technologies developed by LIOS is API production under good manufacturing practice (GMP) conditions.
TBD Pharmatech is one of Estonia's leading and most innovative biotechnology companies specializing in the small-scale production and development of the active ingredients of medicine. The company is founded in 2006 as a spin-off company of the University of Tartu. TBD Pharmatech is a GMP manufacturer and since 2018 is certified according to ISO 9001:2015 – a worldwide recognized quality management system standard.
Read more about LIOS from their website.
Leave a reply