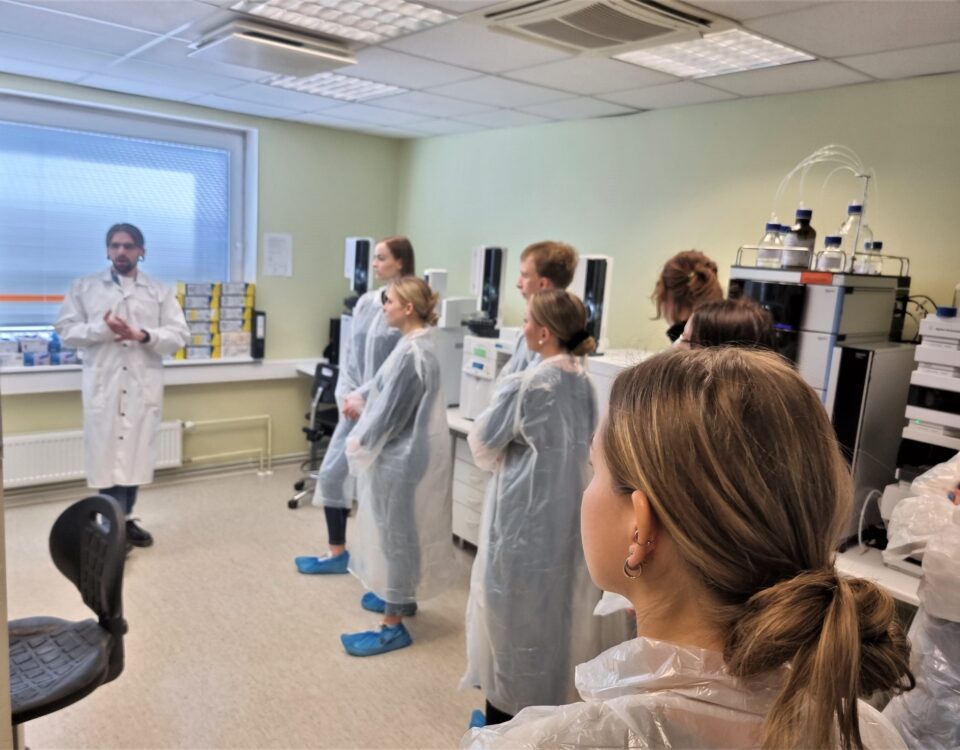 On March 20, 2023, TBD Pharmatech proudly hosted the bright minds of BÜS – a student organization from Tartu University that unites natural sciences students.
BÜS aims to empower future biologists and promote their growth to the world's top level by facilitating networking among current and future Estonian scientists, fostering a passion for scientific research, and advocating for the development of their respective fields. You can read more about BÜS here: https://www.bys.ee.
We at TBD Pharmatech felt delighted to share our knowledge and expertise with these eager young scientists and offer them a firsthand glimpse into the pharmaceutical industry.
A Peek Inside the Labs
The visit started with our team presenting an introduction to the process of developing new medicines and explaining the role of TBD Pharmatech as a Contract Development and Manufacturing Organisation (CDMO). Our experienced team members guided the students through the different stages of drug development, emphasizing the importance of strong R&D capabilities and GMP-compliant production. You can learn more about what TBD offers inside the pipeline of developing or producing pharmaceuticals: https://tbdpharmatech.com/services/
To provide the students with a more practical understanding of the work that goes on at TBD Pharmatech, we gave them a tour of our state-of-the-art analytical lab and one of our production rooms. This allowed the students to see the intricate processes involved in the development and production of Active Pharmaceutical Ingredients (APIs). The hands-on experience served as an opportunity for the students to connect their theoretical knowledge with real-life applications.
Closing Thoughts
The BÜS student organization visit to TBD Pharmatech was an enriching experience for both parties. The students left with a greater understanding of the pharmaceutical industry, and we were inspired by their passion and curiosity for science. It is our hope that this visit has ignited a spark in these young scientists, motivating them to pursue their dreams and contribute to the advancement of the scientific community. We at TBD Pharmatech look forward to fostering strong connections with educational institutions and future scientists to support the continued growth of the pharmaceutical industry in Estonia.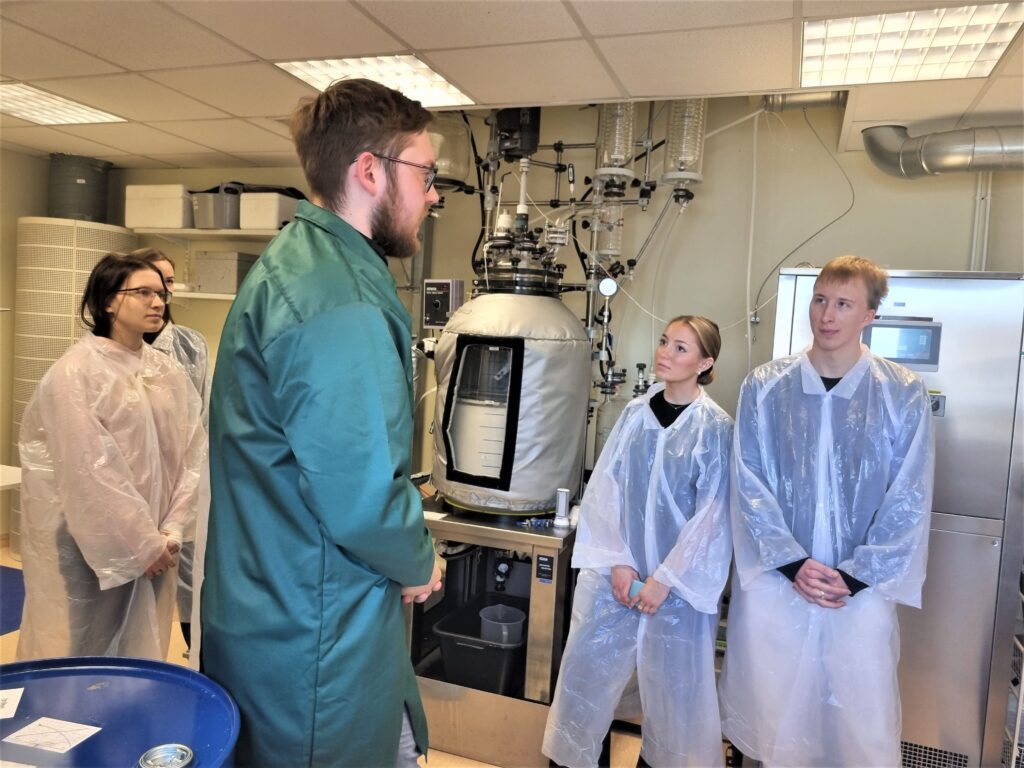 Leave a reply